Technology
Glass is a versatile material. Its optical properties as well as durability are valued in architecture and make glass an indispensable material in chemistry, biology, medicine and optics. Glass offers possibilities for products of all sizes. For example, glass panes up to 20 m in size are produced for facade construction. In contrast, laboratory applications require products with details in the single-digit micrometer range. Different manufacturing processes are therefore required for production on a wide range of scales.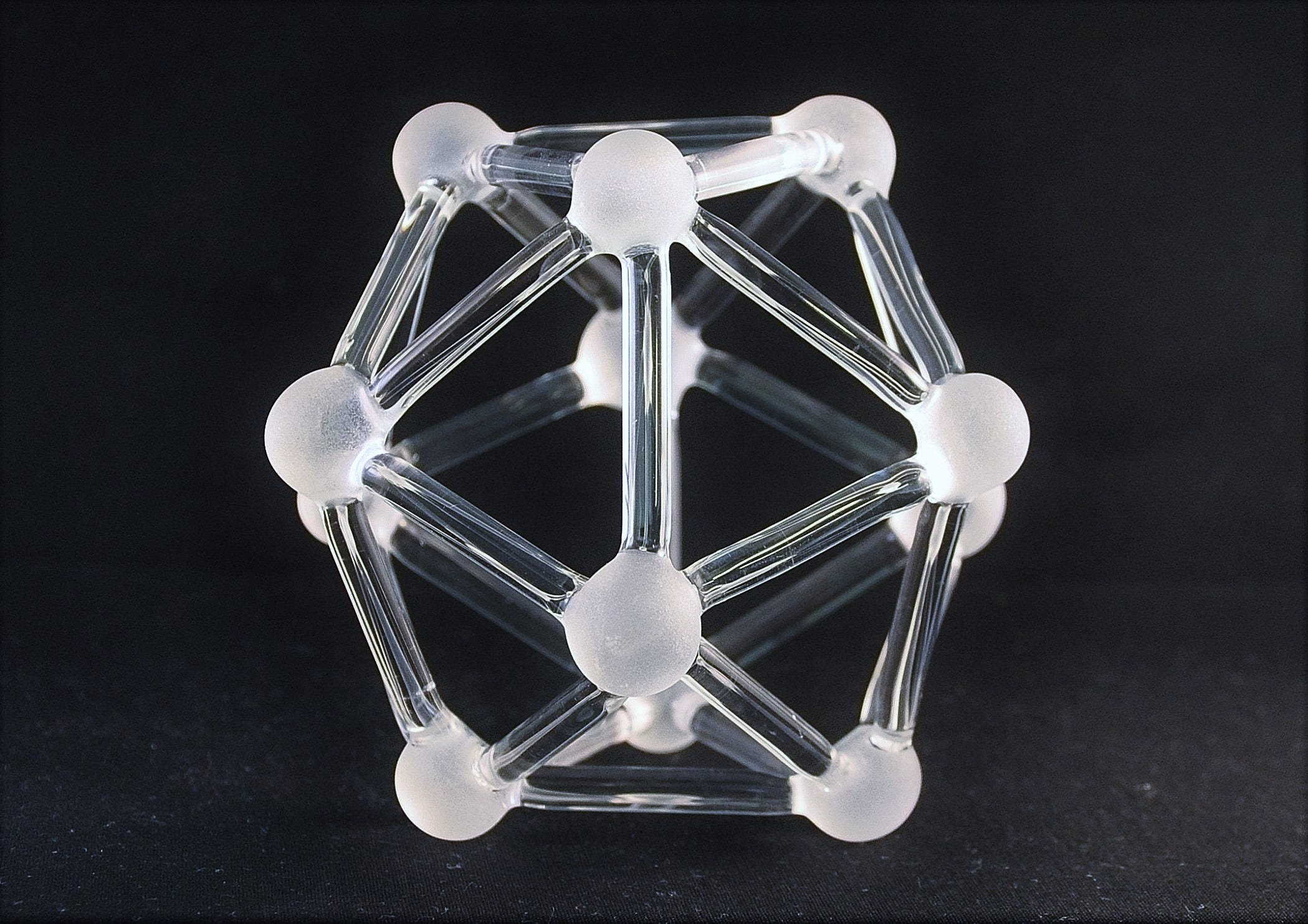 Innovative glass printing processes

Depending on the scale, a wide variety of processes are currently used to manufacture glass products. Small-scale products in the millimeter or micrometer range are mostly manufactured by glassblowing or subtractive etching processes. In the flat glass sector (facade glass, window glass, automotive glass, etc.), around 95% of all products are now produced using the so-called float glass process. In the field of additive manufacturing, fused deposition modeling (FDM) and selective laser etching (SLE) have emerged as particularly suitable processes for glass printing. Despite the large number of possibilities, there is currently no stable process that enables the accurate processing of glass with special requirements or geometries. In particular, due to the high temperatures required for glass processing, additional work steps or complex and expensive manual processes are necessary.Through the development of innovative glass printing processes in the network, for the first time a targeted application of glass on e.g. other glass semi-finished products and thus the production of glass products with special requirements and geometries should be made possible. The precise use of temperature sources is intended to guarantee process stability, so that glass products can be manufactured more quickly and thus more economically in the future, as well as to industrial quality standards.


Free-form glass products in unimagined size

The increasing trend of individually manufactured components requires not only stable processes with a high degree of design freedom, but also, and in particular, the ability to vary the size of the products. Glass products are used in a wide range of applications. These range from load-bearing glass facades in structural glass engineering to microliter sample carriers in bioanalytics. Due to the high demands of processing (very high temperatures) as well as the lack of stable additive manufacturing processes that offer a high degree of design freedom, the realization of individually shaped glass products in all sizes is an enormous challenge.The network partners have therefore set themselves the goal of specifically utilizing the respective advantages by coupling different glass manufacturing processes in order to be able to manufacture free-form glass products in undreamt-of sizes. As a result, glass products can be manufactured with much greater precision for a wide range of applications and the areas of application can be significantly expanded. The targeted combination of the advantages of the individual processes continues to achieve enormous progress in the manufacture of individual glass products from an economic point of view.
Novel glass constructions

Modern architecture is hardly conceivable without glass as a material. Whether large-scale glass facades and window fronts or even staircases made of glass, the material glass often convinces with its aesthetics and enables light-flooded buildings due to its transparency. However, another material, such as metal, is always required to fasten the glass structures, since it has not been possible to apply reinforcing structures to glass in a material-bonding manner up to now. This not only has the disadvantage that unwanted forces are transferred to the glass through contact with other materials, e.g. in the case of sunlight due to different properties, and the glass can break, but these mountings also disturb the aesthetics.The aim of the network partners is therefore, taking into account important aspects such as the material characteristics and the load-bearing behavior, to develop new types of constructions made of glass, which can replace other materials such as metal. The use of such glass structures will not only open up new possibilities in modern architecture, but in particular also prevent glass damage due to unwanted force transmission.